Manufacturer, Supplier and Exporter of Raw Sugar in Surendranagar, Gujarat, India
Our company holds vast experience in this domain and is involved in offering Raw Sugar. Raw Sugar is known as the unrefined sugar from the juice of the sugarcane plant. This sugar is healthier than white and brown sugar as it is unrefined, organic and wholesome. Raw sugar has nutritional value because it has the same vitamin and mineral consistency as sugarcane plant juice. Raw sugar has a brown color because of the presence of molasses, a by-product of refining sugarcane that contains a number of essential minerals and vitamins.
Used as Sweeter hot drinks like hot milk, tea or coffee
Used for sweetening beverages, Chocolate Cakes, Puddings, Fruit Cakes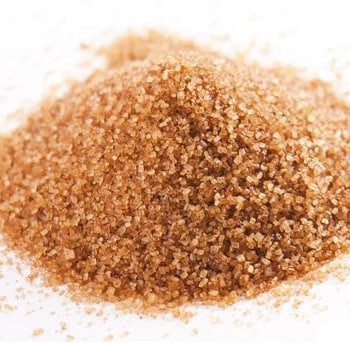 Contains minerals like phosphorus, calcium and iron
Healthier than all other forms of processed sugar
Less calories compare to White sugar
Some Raw sugar larger crystals that are particularly good in fresh juices
It is also excellent for relieving constipation
Raw sugar contains organic substance like glucose that the body absorbs easily to gat energy
Raw sugar is also believed to improve blood circulation and blood cell production
We make sure to deliver the precise product what you pay for. We entrust to satisfying all your necessities within predetermined time period. At Dhanraj Sugar Pvt. Ltd., we offer our complete range at a competitive market price. To place an order for the same, feel free to contact us.