Manufacturer, Supplier and Exporter of Raw Sugar Cubes in Surendranagar, Gujarat, India
Being a commended and applauded business firm, we are exquisitely occupied in offering to our customers a top class assortment of Raw Sugar Cubes. Our supplied Raw Sugar Cubes are simply the most convenient way to sweeten almost anything, anywhere. These sugar cubes are made from our natural granulated raw sugar which is just perfect to give the beverages a unique and distinctive flavor. Raw Sugar Cubes are rustic, elegant and great tasting and are frequently used to sweeten hot or cold beverages. They add sweetness and extra effervescence when dropped into a traditional champagne cocktail.
Used highly in Hotels, Restaurants, Coffee Shops, Hospital, Airlines, and Corporate Office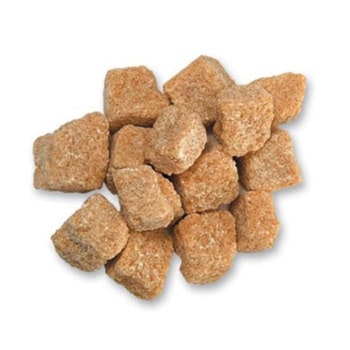 Features of Raw Sugar Cubes
Sweet in taste
Hygienically packed
Longer shelf life
Safe to consume
Free from impurities
No adulteration
We make sure to deliver the precise product what you pay for. We entrust to satisfying all your necessities within predetermined time period. At Dhanraj Sugar Pvt. Ltd., we offer our complete range at a competitive market price. To place an order for the same, feel free to contact us.