We are Best Manufacturer, Supplier and Exporter Brown Sugar in Ahmedabad, Gujarat, India
Our respected clients can avail from us a quality proven range of Brown Sugar. It's known as the soft caramel colour and rich, smooth aroma complements gourmet preparations, such as fruit cakes, puddings, sauces, desserts, gingerbread and many more mouth watering treats. Its lighter counterpart, dark brown sugar is refined white sugar with molasses added in. It contains more molasses than light Brown sugar, which gives it a stronger, more intense flavor. Light and dark Brown sugar can be used interchangeably.
Used in cooking and baking projects
Used in fruit cakes, puddings, sauces, desserts, gingerbread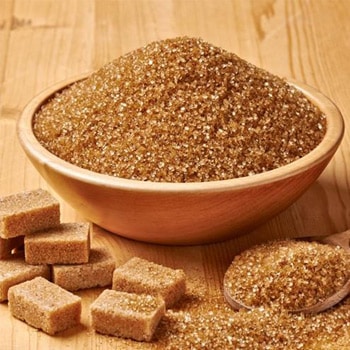 Distinguished by sticky- textured, golden brown crystals; rich aroma: and a distinct taste
Enhances the flavor of coffee, desserts, ice cream and ginger bread
Serves as a superb crunchy topping for confectionery, muesli and fresh fruits; glazing for meats; and a key input for mock tails
100 per cent pure, natural and wholesome
Rich in calcium, phosphorus, iron and magnesium
We make sure to deliver the precise product what you pay for. We entrust to satisfying all your necessities within predetermined time period. At Dhanraj Sugar Pvt. Ltd., we offer our complete range at a competitive market price. To place an order for the same, feel free to contact us.