Manufacturer, Supplier and Exporter of Raw Sugar Sachets in Surendranagar, Gujarat, India
Dhanraj sugar Company is an Indian registered company dealing with the production and supply of sugar sachet manufacturers in India. We provide you with tailor-made solutions to flexible packaging solution and labeling needs with quality Raw sugar sachets.
Dhanraj Sugar counted as one of the reputed pure sugar suppliers of India. We always keep in mind the current demand of the market and our customers as well and our team works accordingly with complete dedication to meet this in the best possible way. We are considered to be the leading supplier of Raw Sugar Sachets to undergo a quality testing to make sure hygiene and convenience, moisture free, free flow superior quality products. Advantageously pressed in a single-serve sachet, it is the perfect and straightforward approach to improve hot and cool beverages in the workplace, at home and on picnics. There is no more chaos, less waste and simple to store.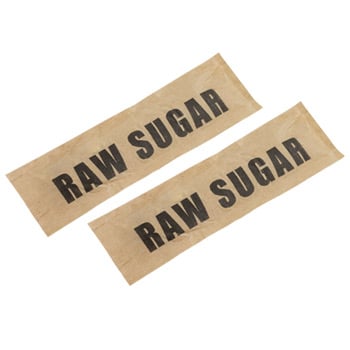 Uses of Raw Sugar Sachets
Features of Raw Sugar Sachets