Manufacturer, Supplier and Exporter of Raw Sugar Sachets in Surendranagar, Gujarat, India
Dhanraj Sugar counted as one of the reputed pure sugar suppliers of India. We always keep in mind the current demand of the market and our customers as well and our team works accordingly with complete dedication to meet this in the best possible way. We are considered to be the leading supplier of Raw Sugar Sachets to undergo a quality testing to make sure hygiene and convenience, moisture free, free flow superior quality products. Advantageously pressed in a single serve sachet, it is the perfect and straightforward approach to improve hot and cool beverages in the workplace, at home and on picnics. There is no more chaos, less waste and simple to store.
Uses of Raw Sugar Sachets
Used highly in Hotels, Restaurants, Coffee Shops, Hospital, Airlines, and Corporate Office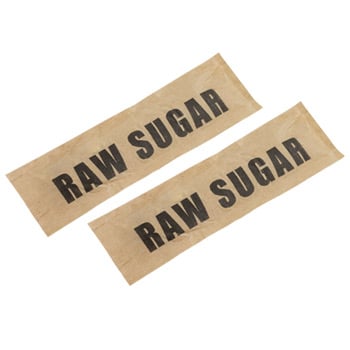 Features of Raw Sugar Sachets
Simple to utilize
Cleanliness and accommodation
Poisons and substance free
Break up in a moment
Eco friendly
Accessible in various packaging
Dampness free
We make sure to deliver the precise product what you pay for. We entrust to satisfying all your necessities within predetermined time period. At Dhanraj Sugar Pvt. Ltd., we offer our complete range at a competitive market price. To place an order for the same, feel free to contact us.